Long Beach Property Management
Let us manage your Long Beach rental property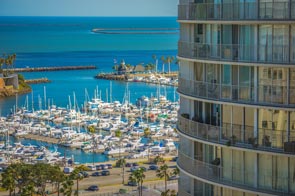 Through managing over 200 units for property owners, we have developed a highly personalized and efficient system for property management. Owners, tenants, agents, and vendors all receive the highest level of care and attention to detail. We know that your time is extremely valuable and have implemented systems to streamline processes and communications.
As property managers and agents of property owners, we serve as an insulating factor between the tenant and any prospective problems that may arise with the property and the owner. Our longevity in property management has enabled us to build a wide network of service vendors and negotiate cost-efficient pricing on any repairs, maintenance, or service work.
In addition to full-time property management, we also can identify, screen, and place a tenant for you on a one-time basis.
Whatever your need may be, we would be happy to speak or meet with you at your convenience. Please contact us at (562) 481-3866.
Comprehensive Property Management Services Provided:
MD Property Management's reputation and expertise in 1-4 Family Property Management is evident in our approach, local knowledge and white glove customer service. We offer a full-service solution that meet our client's goals and objectives, our #1 priority. Having managed over 500 residential units and counting, MD Property Management understands that property owners and their investment assets are unique.
When you manage your condo, home or 2-4 unit properties with MD Property Management, you will find that our suite of management services is fully comprehensive to meet your needs.
Thorough property inspections & reoccurring property visits (as needed)
Aggressive & timely rent collection
Ability to view your account online 24 hours a day, 7 days a week
Cost effective and quick eviction actions
Extensive knowledge of rent control ordinances
Comprehensive monthly reporting including operational and financial information
Dedicated Leasing Specialists
Fully Staffed In-house maintenance department
Extensive network of local vendors to service our clients' needs
Tracking, calculating and processing rental increases
Prospective resident screening including credit and background checks
Rehabilitation of units and quick turnaround
Full service marketing and leasing to quickly fill vacancies with qualifying residents
Ability for prospective residents to complete rental applications online
Ability for current residents to submit maintenance requests online
Ability for current residents to pay their rent online for quicker collection
Property updates on rent collections and leasing activity as frequently as desired
Inquire About Our Services
The rules on property management can be confusing and there is no more risk to a property owner due to the complexities of landlord tenant law.  Property managers — at least, those that have been in business for any respectable amount of time — have dealt with a huge variety of situations that you haven't even conceived of yet.
Whether you have a condo, home, or 2-4 units, don't hesitate to allow MD Property Management to manage it. We are delighted to provide references upon request.  For more information please contact Mike Dunfee at Mike@MikeDunfee.com. If you are interested in property management services for 5+ units, please click here.
Long Beach Area Information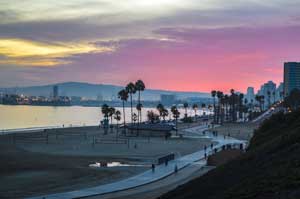 Long Beach is a coastal city and port in Southern California. Moored in its Queensway Bay, RMS Queen Mary is a retired ocean liner and museum ship. The waterfront Aquarium of the Pacific features touch tanks and a shark lagoon. Modern and contemporary works are on display at the Museum of Latin American Art. Rancho Los Cerritos is a 19th-century adobe home and museum set in expansive gardens. Wikipedia
Neighborhoods
Ocean Corridor – AQUA Towers, West Ocean Towers, Harbor Towers, International Tower, Villa Riviera, The Pacific, 1000 Ocean, 1500 Ocean, Ocean Club, The Meridian, Queen's Surf, Cooper Arms, Artaban, Royal Palms, Blackstone
Downtown Long Beach – The Promenade, Pine Ave., East Village Arts District, The Lafayette, The Willmore, Insurance Exchange Lofts, Kress Lofts, Walker Lofts, Temple Lofts
Belmont Shore, Belmont Heights, Naples, The Peninsula, Park Estates, Alamitos Heights, Sunset Beach
Bixby Knolls, Virginia Country Club, California Heights, Lakewood Village, Lakewood Country Club
Rose Park, Bluff Park, Carroll Park, Bluff Heights, Alamitos Beach
Los Altos, The Plaza, Carson Park, South of Conant
Wrigley, Wrigley Heights, Westside
We invite you to learn a little bit more about our team below…
Areas We Serve