San Pedro Property Management
Let us manage your San Pedro rental property
Hiring a property manager can change the quality of your life. You'll have less stress, more time for yourself, and most people even end up saving money. Here at the Mike Dunfee Group, we handle the property, the people, and the paperwork. We help you worry less and let your property work for you. The decision to go with the right property manager is one of the best things you can do for your property, the quality of life for your tenants, and your peace of mind.
Start getting the returns you deserve! Fill out the form to the right and we will be in touch, or get your instant rental analysis below!
Inquire About Our Services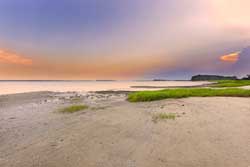 Discover San Pedro
San Pedro is a community within the city of Los Angeles, California. Formerly a separate city, it consolidated with Los Angeles in 1909. The Port of Los Angeles, a major international seaport, is partially located within San Pedro. The district has grown from being dominated by the fishing industry to become primarily a working class community within the city of Los Angeles.
San Pedro was named for St. Peter of Alexandria, a fourth-century bishop in Alexandria, Egypt. His feast day is November 24 on the local ecclesiastical calendar of Spain, the day on which Juan Rodríguez Cabrillo discovered the bay in 1542 which would be known as San Pedro. Santa Catalina Island, named after Catherine of Alexandria, was claimed for the Spanish Empire the next day, on her feast day, November 25. In 1602–1603, Sebastián Vizcaíno (1548–1624) officially surveyed and mapped the California coastline, including San Pedro Bay, for New Spain. The anglicized pronunciation, popularized by the English-speaking people of Midwestern America, is "san-PEE-dro". Source From Wikipedia