Multi-Family Management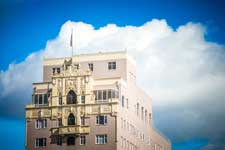 MD Property Management's reputation and expertise in multi-family property management is evident in our approach, local knowledge and white glove customer service. We offer a full-service solution that meet our client's goals and objectives, our #1 priority. Having managed over 500 residential units and counting, MD Property Management understands that property owners and their investment assets are unique.
When your multi-family asset is under MD Property Management, you will find that our suite of management services is fully comprehensive to meet your needs.
Thorough property inspections & reoccurring property visits (as needed)
Aggressive & timely rent collection
Ability to view your account online 24 hours a day, 7 days a week
Cost effective and quick eviction actions
Extensive knowledge of rent control ordinances
Comprehensive monthly reporting including operational and financial information
Dedicated Leasing Specialists
Fully Staffed In-house maintenance department
Hiring and administrating On-Site Management for all buildings with 16+ units
Extensive network of local vendors to service our clients' needs
Tracking, calculating and processing rental increases
Prospective resident screening including credit and background checks
Rehabilitation of units and quick turnaround
Full service marketing and leasing to quickly fill vacancies with qualifying residents
Ability for prospective residents to complete rental applications online
Ability for current residents to submit maintenance requests online
Ability for current residents to pay their rent online for quicker collection
Review of property & general liability insurance for adequate coverage
Property updates on rent collections and leasing activity as frequently as desired
Inquire About Our Services
The rules on property management can be confusing and there is no more risk to a business owner/apartment building owner in the State of California than employees.    As an example, with multi-family dwellings, the rules must be the same for all tenants. Property managers — at least, those that have been in business for any respectable amount of time — have dealt with a huge variety of situations that you haven't even conceived of yet.
Whether your multifamily property is 5 units or 20+ units, don't hesitate to allow MD Property Management to manage it. We are delighted to provide references upon request.  For more information please contact Mike Dunfee at Mike@MikeDunfee.com.