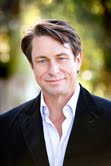 A known community leader, team builder, and most of all family man, Mike Dunfee has been selling, leasing and managing Long Beach Real Estate since 1996.
Mike takes pride in listening to his client's needs and considers it among his most essential skills. He is uniquely suited to guide and advise his clients with the wisdom and knowledge gained from decades in the industry successfully closing over 1,000 real estate transactions.
Mike credits much of his success to his commitment to continual learning and development. In addition to his Degree in Finance from Cal State Long Beach, Mike has acquired multiple industry designations to support his California Brokers License including, the Graduate Realtor®® Institute (GRI) and the esteemed Certified Residential Specialist (CRS) designation.
Mike is an enthusiastic member of the National Association of Residential Property Managers (NARPM) and the Apartment Association, California Southern Cities taking virtually every property management course they have to offer.
Mike Dunfee holds the city of Long Beach, especially Downtown, near and dear to his heart. This city is not just the place he's decided to operate his business, but where he's chosen to raise his family. Because of this, being a devoted member of his community has always come naturally for him. Mike serves on the Board of Directors for the West Ocean HOA and the Board of Directors for the Aqua Master HOA. He is a past President of the Downtown Long Beach Residents Council (DRC) Board of Directors, as well as a Founder and Past President of the Ocean Boulevard Community Residents Association (ORCA). Mike has served on the DLBA Capital Improvement Task Force and was a member of the Long Beach Leadership graduating class of 2012.
Mike Dunfee's most significant professional accomplishment is putting together one of the best real estate teams in Long Beach. His team has seen continued success because they genuinely care about each other and most of all the clients who make it all possible.
When Mike is not hard at work for his clients, he can often be found running on the bike path, swimming at the Belmont Pool, playing guitar, or out to dinner having wine with his wife Shayla and their friends. One of the highlights of Mike's life is spending time with his young daughter Berkeley who he adores.