Long Beach Property Management
Let us manage your Long Beach rental property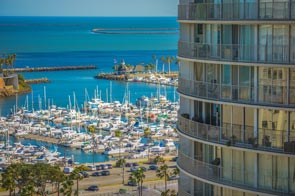 MD Property Management's reputation and expertise is based from our proactive, client-focused approach, expert local knowledge and coveted white-glove customer experience. We provide a 'FullService' solution, defined and executed with our sole intent to consistently exceed client goals and expectations in the Long Beach, Signal Hill, Seal Beach, Lakewood, San Pedro, Carson, Rolling Hills, Torrance and surrounding areas. We currently manage in excess of 300 residential units, and project further growth this year based primarily from client referrals.
Our comprehensive 'Full-Service' suite of management services for your condo, single family home, or multi-unit property include the following:
Dedicated Leasing Specialists
Assigned Portfolio Managers provide one-on-one dedicated support/service to each client
Bi-Annual Visits to verify condition of property and any preventative maintenance services needed
Periodic photos of property as needed
Comprehensive Tenant Screening Process (including credit + background + eviction checks)
Marketing Network to over 200 websites + Social Media sites
Online rental applications for prospective tenants to apply
Online portal for tenants to pay rent for timely collection
Online portal for owners to view account & financial activity
Comprehensive monthly reporting including operational and financial information
Property updates on rent collections & leasing activity as needed or desired
Tracking, calculating and processing rental increases
Full Accounting & Reporting with detailed year-end statement
Move-In Inspections notating condition of property & Move-Out Inspections when vacating
Maintenance Support & Resolution - Staffed in-house and vetted outside third party vendors
Online maintenance request available to facilitate timely resolution
Rehabilitation of units and quick turnaround as needed
Prompt, professional, cost-effective eviction actions as needed
Extensive network of local vendors for pro-active, timely, cost-effective action & resolution
Inquire About Our Services
FEES & TERMS
* As low as 5% of Rent Collected (1st Month FREE When a Vacancy Must be Filled)
50% of Full Month Rent (ONLY When a Vacancy Must be Filled)
No startup fees
No cancellation fees
No long-term obligation (you can cancel without penalty – we stand behind our services)
TENANT SCREENING
We work hand-in-glove with prospective & current tenants. Initial screening is handled over the phone. We assess a client's need and qualifications in relation to a prospective property. Most of our tenants stay through multiple terms for a reason. Exceptional service is paramount and required.
Prospective tenants are asked to provide the following:
Current and past rental and employment references
Personal references
Copies of most recent 2 months bank statements (includes checking, savings, 401(k), money market, and/or other form of securities investment statements)
Copy of valid driver's license
Proof of Income for prior 2 months
Tax return from previous year (if prospective tenant is an independent contractor)
Additional Documents Provided to Client By MD Property Management
Current credit report accompanied by applicants' credit scores (FICO)
Background screening for any eviction history
Background criminal check
Renter's Insurance - liability coverage prior to possession of property.
All documents are reviewed for completeness, consistency, and content. FICO scores, credit history, and financial soundness are also assessed (including evaluating income, prospective rent, and existing debt). Current and past rental, employment and managers/supervisors are contacted for verification.
The Lease Agreement includes an Addendum stating: (i) Tenant will abide by HOA rules and regulations (if applicable), including parking and guest guidelines, that is acknowledged and signed by the Tenant; (ii) Tenant reimbursement to property owner for any fines assessed to owner because of tenant; (iii) care and upkeep of unit/premises, keys and/or clickers; and (iv) penalties for breaking lease.
COMMUNICATION
Consistent follow-up with our landlords regarding market activity
Feedback on condition of property while under tenancy
Collaboration with HOA's on behalf of both tenant and owner as needed to facilitate each and every move-in/move-out process as required
Update all parties of progress towards a cohesive and satisfactory transition.
Whether you have a condo, a home, 2 to 4 units, or 5 to 20 units, please allow us the opportunity to earn your business and your trust. We are delighted to provide any references upon request
Marketing Program
In addition to our Property Management Services, we are also a full brokerage house and provide assistance to individuals, families, investors and HOA's looking to sell, purchase or lease properties. Our client network includes clients, homeowners, tenants, buyers and investors.
Marketing Materials – Sales & Lease – Combines both online and print media
Placement in the Multiple Listing Service
Multiple Social Media campaigns targeting tenants for your property
Featured placement on both Zillow and Realtor.com websites
Syndicated placement on Zillow.com, Homes.com, Trulia.com, RedFin.com, and other specialized real-estate websites
Featured placement and advertisement on our leasing & property management website: www.longbeachpropertymgmt.com
Postcard Mailers customized to current Lease and Sale listings for The Mike Dunfee Group to over 3,000+ local recipients
Customized Signage (as permitted)
E-mail New Listing, Marketing Blasts to entire MD Property Management network and select clients
We can modify a lease per your specifications (in keeping with CA BRE guidelines). All tenets of Fair Housing Practices are strictly adhered to at all times.
Thank you for your interest -- it is our pleasure to be of service.
Long Beach Area Information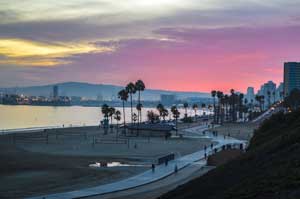 Long Beach is a coastal city and port in Southern California. Moored in its Queensway Bay, RMS Queen Mary is a retired ocean liner and museum ship. The waterfront Aquarium of the Pacific features touch tanks and a shark lagoon. Modern and contemporary works are on display at the Museum of Latin American Art. Rancho Los Cerritos is a 19th-century adobe home and museum set in expansive gardens. Wikipedia
Neighborhoods
Ocean Corridor – AQUA Towers, West Ocean Towers, Harbor Towers, International Tower, Villa Riviera, The Pacific, 1000 Ocean, 1500 Ocean, Ocean Club, The Meridian, Queen's Surf, Cooper Arms, Artaban, Royal Palms, Blackstone
Downtown Long Beach – The Promenade, Pine Ave., East Village Arts District, The Lafayette, The Willmore, Insurance Exchange Lofts, Kress Lofts, Walker Lofts, Temple Lofts
Belmont Shore, Belmont Heights, Naples, The Peninsula, Park Estates, Alamitos Heights, Sunset Beach
Bixby Knolls, Virginia Country Club, California Heights, Lakewood Village, Lakewood Country Club
Rose Park, Bluff Park, Carroll Park, Bluff Heights, Alamitos Beach
Los Altos, The Plaza, Carson Park, South of Conant
Wrigley, Wrigley Heights, Westside
We invite you to learn a little bit more about our team below…
Areas We Serve