Seal Beach Property Management
Let us manage your Seal Beach rental property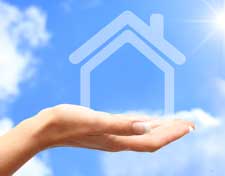 MD Property Management's reputation and expertise is based from our proactive, client-focused approach, expert local knowledge and coveted white-glove customer experience. We provide a 'FullService' solution, defined and executed with our sole intent to consistently exceed client goals and expectations in the Long Beach, Signal Hill, Seal Beach, Lakewood, San Pedro, Carson, Rolling Hills, Torrance and surrounding areas. We currently manage in excess of 300 residential units, and project further growth this year based primarily from client referrals.
Our comprehensive 'Full-Service' suite of management services for your condo, single family home, or multi-unit property include the following:
Dedicated Leasing Specialists
Assigned Portfolio Managers provide one-on-one dedicated support/service to each client
Bi-Annual Visits to verify condition of property and any preventative maintenance services needed
Periodic photos of property as needed
Comprehensive Tenant Screening Process (including credit + background + eviction checks)
Marketing Network to over 200 websites + Social Media sites
Online rental applications for prospective tenants to apply
Online portal for tenants to pay rent for timely collection
Online portal for owners to view account & financial activity
Comprehensive monthly reporting including operational and financial information
Property updates on rent collections & leasing activity as needed or desired
Tracking, calculating and processing rental increases
Full Accounting & Reporting with detailed year-end statement
Move-In Inspections notating condition of property & Move-Out Inspections when vacating
Maintenance Support & Resolution - Staffed in-house and vetted outside third party vendors
Online maintenance request available to facilitate timely resolution
Rehabilitation of units and quick turnaround as needed
Prompt, professional, cost-effective eviction actions as needed
Extensive network of local vendors for pro-active, timely, cost-effective action & resolution
Inquire About Our Services
The rules on property management can be confusing and there is no more risk to a property owner due to the complexities of landlord tenant law.  Property managers — at least, those that have been in business for any respectable amount of time — have dealt with a huge variety of situations that you haven't even conceived of yet.
Whether you have a condo, home, or 2-4 units, don't hesitate to allow MD Property Management to manage it. We are delighted to provide references upon request.  For more information please contact Mike Dunfee at Mike@MikeDunfee.com. If you are interested in property management services for 5+ units, please click here.
Seal Beach Area Information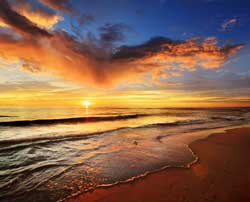 Seal Beach is located in the westernmost corner of Orange County. To the northwest, just across the border with Los Angeles County, lies the city of Long Beach and the adjacent San Pedro Bay. To the southeast are Huntington Harbour, a neighborhood of Huntington Beach, and Sunset Beach, also part of Huntington Beach. To the east lie the city of Westminster and the neighborhood of West Garden Grove, part of the city of Garden Grove. To the north lie the unincorporated community of Rossmoor and the city of Los Alamitos. A majority of the city's acreage is devoted to the Naval Weapons Station Seal Beach military base. Source From Wikipedia
Neighborhoods
Ocean Corridor – AQUA Towers, West Ocean Towers, Harbor Towers, International Tower, Villa Riviera, The Pacific, 1000 Ocean, 1500 Ocean, Ocean Club, The Meridian, Queen's Surf, Cooper Arms, Artaban, Royal Palms, Blackstone
Downtown Long Beach – The Promenade, Pine Ave., East Village Arts District, The Lafayette, The Willmore, Insurance Exchange Lofts, Kress Lofts, Walker Lofts, Temple Lofts
Belmont Shore, Belmont Heights, Naples, The Peninsula, Park Estates, Alamitos Heights, Sunset Beach
Bixby Knolls, Virginia Country Club, California Heights, Lakewood Village, Lakewood Country Club
Rose Park, Bluff Park, Carroll Park, Bluff Heights, Alamitos Beach
Los Altos, The Plaza, Carson Park, South of Conant
Wrigley, Wrigley Heights, Westside
We invite you to learn a little bit more about our team below…
Areas We Serve