Torrance Property Management
Let us manage your Torrance rental property
Hiring a property manager can change the quality of your life. You'll have less stress, more time for yourself, and most people even end up saving money. Here at the Mike Dunfee Group, we handle the property, the people, and the paperwork. We help you worry less and let your property work for you. The decision to go with the right property manager is one of the best things you can do for your property, the quality of life for your tenants, and your peace of mind.
Start getting the returns you deserve! Fill out the form to the right and we will be in touch, or get your instant rental analysis below!
Inquire About Our Services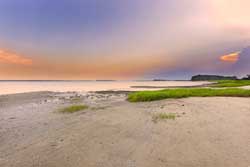 Discover Torrance
Torrance is a U.S. city in the South Bay (southwestern) region of Los Angeles County, California. Torrance has 1.5 miles (2.4 km) of beaches on the Pacific Ocean. Torrance has a moderate year-round climate with warm temperatures, sea breezes, low humidity and an average rainfall of 12.55 inches per year.
Since its incorporation in 1921, Torrance has grown rapidly. Its estimated 2013 population was 147,478.[6] This residential and light high-tech industries city has 90,000 street trees and 30 city parks. Known for its low crime rates, the city consistently ranks among the safest cities in Los Angeles County. Torrance is the birthplace of the American Youth Soccer Organization (AYSO). In addition, the city of Torrance has the second-highest percentage of residents of Japanese ancestry in California (8.9%). Source From Wikipedia