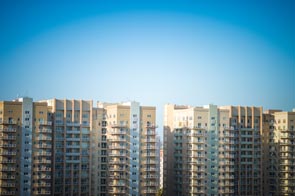 We love real estate. Finding homes, researching market stats, negotiating contracts, and helping our clients find a home that meets their expectations is what we do and we are passionate about it! Whether you are buying or selling, or just want some information before you even start that process, you have come to the right place! We can help!
You can have confidence in our ability to provide you the best real estate transaction possible. We want to prove to you that we are your best choice in real estate professionals. Selling and buying real estate can be a challenging process, and we are here to smooth the way and keep you worry free. We are experts in your local area, beyond being top negotiators and real estate agents, and will earn your trust and confidence.
Our state-of-the art website is just one of the many tools that we use to help you through your real estate decisions. We also have in-depth experience and know our community, providing you with the best real estate transaction possible. As expert negotiators, we are on your side, and will help direct you through every concern or challenge you may encounter. We believe in establishing relationships with our clients and want you to be able to count on us, no matter the issue.
Please contact us to discuss how we can help you with all of your real estate needs. We want to help you navigate through the process. We love helping people buy and sell homes – it's what we do!
Residential Property Buyers
On the buyers side we have experience in new home and existing home sales, as well as experience helping the investor. We believe the buying process should be about finding the right home.
Sellers of Residential Property
We offer full service sales assistance and can advise on sales price, staging your home and educating you on what can be expected in regards to offers in today's sales market.
List with Us
We want to represent you in all your real estate needs. When you buy or sell a home you need someone who cares about and knows the local real estate market. You need someone who wants to sell your home. You need a champion who delivers results, bringing knowledge and experience in real estate to the table, allowing you to reach your goal. We will be at your side all along the way helping you in making decisions and asking questions you may not have considered, as well as caring for your best interests. We can help you sell your home.
Our amazing new website brings state-of-the-art technology to home buyers and sellers, offering the best in online search tools and market information. The National Association of Realtors reports that over half of all home buyers are using the internet to search for homes. Our website gives you the exposure you need to have your home found in that internet search. Combining our online presence with our in-depth knowledge of your local marketplace attracts home buyers to your property. Call or email us today to see how we can help you with all your real estate needs.