Renting out a property isn't without its fair share of risks. Your tenant could:
Lose their job and become unable to make their monthly rent payments
Cause negligent or careless damage amounting to thousands of dollars in losses
Abandon the rental
Move out without clearing their utility bills, such as gas and electric
Leave the unit in a dire state of uncleanliness requiring thorough cleaning
The purpose of a security deposit is to ensure you're compensated, at least in part, for any loss you may endure.
Every state, especially California, has certain rules that California landlords must abide by as indicated by that state's landlord-tenant law. Whether you're just starting out or are a seasoned landlord, here's a basic overview of the California security deposit laws.
What is the Maximum Amount of Security Deposit That You Can Charge in California?
The limit on how much security deposit to ask your tenant depends on whether you're renting out a furnished or an unfurnished rental unit. For an unfurnished rental, the maximum California security deposit is the equivalent of two month's rent and one month for active military. For a furnished rental, the maximum allowed is three months' rent and two months' rent for active military.
Of course, these are all maximum amounts for security deposits. There is no minimum for a security deposit. In southern California, most landlords for single-family residents and small apartment charge a deposit equal to one month's rent. Many landlords for larger complexes charge less in order to fill vacancies more quickly and for a higher rent.
Can a Landlord in California Charge a Non-Refundable Security Deposit?
According to California security deposit laws, all security deposits charged to inhabit a rental property are refundable at the end of the term.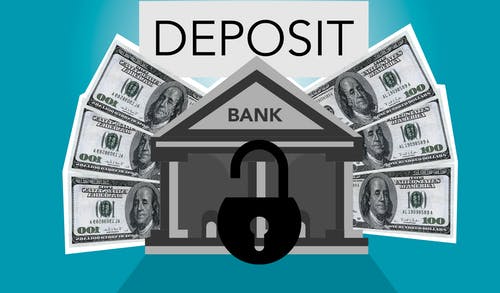 Of course, however, you have a right to make any appropriate deductions after a tenant moves out. This includes deducting a cleaning fee.
How Must a Landlord Hold a Tenant's Security Deposit in the State of California?
Some states impose rules on landlords on how they must hold their tenants' security deposit. However, California law doesn't state such things. There are no specific requirements for doing so. Sometimes the owner holds the funds and sometimes the management company.
Do Tenants Have a Right to Be Notified After Receipt of Their Deposit by the Landlord?
No, as a California landlord, you don't have to provide your tenant with a receipt after receiving the security deposit. That said, it's always a good idea for a landlord to have written proof of all the details, including when it was received, the amount received, and where you're storing it.
This should be included and detailed in the lease agreement. Documenting everything is always recommended.
What Reasons Can Make You Keep Part or All of a Renter's Security Deposit?
As California landlords, you have a right to withhold part or all of a tenant's security deposit for certain reasons. According to California law, the common reasons are as follows:
Excessive property damage that goes beyond normal wear and tear
Cleaning costs
Unpaid utility bills
Unpaid rent
Other breaches to the rental agreement
You cannot, however, make deductions to your renter's security deposit for certain reasons. Including, covering ordinary wear and tear on your rental property or covering pre-existing damage. Any security deposit disputes are dealt with in small claims court. If a tenant moved residences, they must have a chance to pay rent owed before you take it out of their security deposit.
Do Tenants in California Have a Right to a Pre-Move-Out Walk-Through Inspection?
Yes, in California, tenants are entitled to a pre-move-out walk-through inspection to protect their security deposits. The purpose of the inspection is to help a landlord with the documentation of the property's condition. It also gives the tenant some time to fix any damage they may have caused that exceeds normal wear and tear prior to moving out.
When conducting the inspection, there are some steps that you must follow:
First, you must let the tenant know of your intention to carry out the inspection within a reasonable time. The scheduled date must not be earlier than 2 weeks from the day the lease agreement ends.
Please note that the tenant doesn't have to agree to the walk-through inspection.
As a landlord, you're also required to provide your tenant with 48 hours notice prior to the inspection, unless both parties agree not to have a written notice.
And after the inspection, you must present a list of damages (if any) to your tenant. It'll then be upon the tenant to have them fixed prior to the final inspection. If the tenant doesn't fix the damages, you may choose to make the appropriate deductions from their security deposits.
Can You Require an Additional Deposit to Accommodate a Tenant with a Disability?
No, disability is a protected class under the California Fair Housing laws. A good landlord intends to ensure reasonable accommodations to address a tenant's needs. In fact, it's your responsibility to do so.
That said, it'll be your tenant's responsibility to restore the property's interior to its previous state.
How Much Time Does a Landlord Have to Return a Tenant's Security Deposit?
A landlord has exactly 21 days to return a tenant's security deposit after a tenant moves out. You must notify the tenant in writing. In the notice, you must let them know of the following: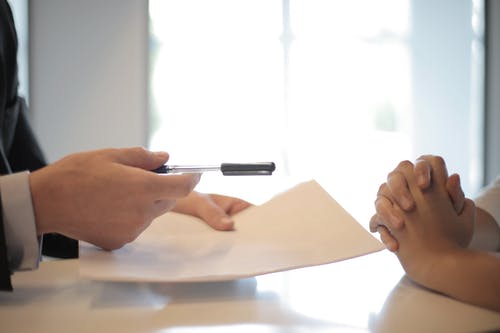 The amount of security deposit the landlord originally received
The list of deductions (if any) to the security deposit. A landlord must also provide thier tenant with documents and receipts indicating the actual charges incurred.
If the repairs are yet to commence, a landlord must provide their tenant with a fair estimate of the cost of the work
The remaining portion of the security deposit
Here is one of our "Mike Explains" blogs further covering the subject of Return of Tenant Security Deposit https://www.longbeachpropertymgmt.com/blog/mike-explains-return-of-tenant-security-deposits
What Happens If the Residential Property Ownership Changes Hands?
If a landlord sells the rental unit during a time in which a tenant is staying in said rental with a fixed-term lease, they have two options. One option would be to transfer the tenant's deposit (or whatever remains of it) to the incoming property owner. A landlord must then inform their tenant of the transfer and provide the details of the incoming landlord's name and address.
The landlord must send the written notice alongside the remaining portion of the deposit to the tenant via first-class mail or personal delivery. If you take the latter option, you must get an acknowledgment receipt that's signed by the tenant. Once you've done so, the incoming landlord will become responsible for holding the tenant's security deposits in California.
The other option is to return the deposit to the tenant, less allowable deductions. You must then give the tenant the required notices and documentation within the number of days allowed after the lease or rental agreement termination.
Tenant Estoppel Certificates are highly recommended during a transfer of ownership to help clarify any potential confusion.
Bottom Line
If you need help navigating California's security deposit law, reach out to our team at Mike Dunfee Group. We'll help you with all your property management needs.
Disclaimer: This blog should not be used as a substitute for legal advice from a licensed attorney in the state of California. Laws change frequently, and this post might not be updated at the time you read it. We do not offer legal advice and strongly advice you to seek legal advice from an attorney licensed in the state of Californian. If you have questions regarding this content or any other aspect of property management, please do get in touch with us.