Real estate improvements are a smart tactic to attract the best potential tenants and buyers. Maintaining a livable and desirable environment also helps retain your current tenants, maximize rents and protect your investment.
Property owners, however, need to strike a balance between over and under-improving an investment property. You will want to make improvements appropriate for the neighborhood and property type. You want improvements that will extend the useful life of your property and increase value while trying to maximize your investment.
Here are some areas to focus on:
Give the Kitchen a New Touch
Kitchens can be expensive but they are very important to potential tenants and buyers. Some kitchens need a total overhaul while others just need a few finishing touches. Focus on opportunities for improvement that will give you the biggest bang for your buck.
New cabinets and countertops make a huge difference. However, they can be costly. Sometimes you can find prefabricated ones to save money. You can also update the hardware, change the doors, or have them resurfaced or painted. This is where you have to be smart and it pays to work with a professional.
Another big opportunity in kitchens is the appliances. A nice kitchen with old mismatched appliances can look awful. Consider investing in stainless steel finishes. If an appliance is near the end of its useful life, consider replacing it while preparing to rent to new tenants. It's better to do it then, so it can help you achieve a higher rent. Rather than replacing that old appliance a couple of months after your new tenants move.
When buying new appliances get some that look nice, are dependable, and are appropriate for the price range of your property. Be careful not to buy appliances that are too fancy and prone to break, or be hard to repair.
People love a nice kitchen. Knowing what matters to potential tenants and homebuyers will help you maximize the appeal and return on your investment.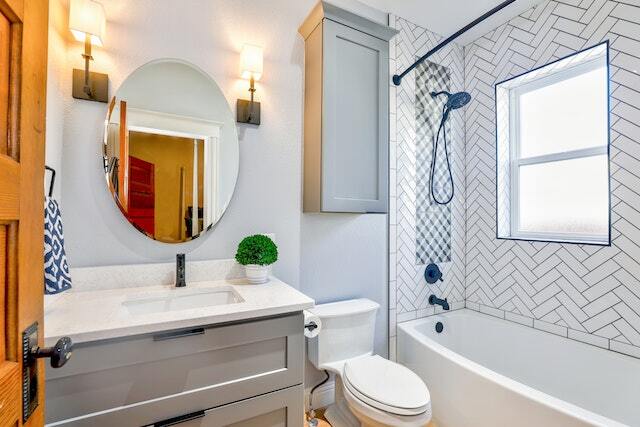 Bathroom Upgrades
One of the first things a prospect notices while deciding whether to rent or buy a home is the bathrooms. This is why it should be one of the first places you look when considering upgrading your property.
Some of the more obvious choices include changing cabinets, countertops, sinks, and shower enclosures. This is where the property owners need to do a cost-benefit analysis. Sometimes these investments really pay off.
Often, less expensive, measures may be all you need. Installing a new toilet or toilet seat can make a big difference. Glass or porcelain knobs can really make a bathroom look dated. Changing the hardware can sometimes completely transform the appearance of your bathroom. Other touches that can make a big difference include new flooring and new lighting fixtures.
Of course, more seasoned landlords know that an economical way to really freshen up a bathroom is to re-grout the tile or have the tub re-glazed. At the end of the day, people want to feel like a bathroom is fresh and clean.
Fresh Paint
Fresh paint can make all the difference in the world. You could say, fresh paint makes people want to move in. When the paint is faded, chipped, or pealing it makes the home look and feels rundown. This is true for both the interior and exterior.
The exterior of your rental home makes a first impression, so it's crucial to keep it looking nice. In addition, exterior paint helps protect your investment from the elements. Even if the rest of the home is well-maintained, a damaged, peeling, or fading facade may deter potential tenants and buyers.
A good interior paint job can brighten up a room. It makes a home feel fresh and clean. New paint makes a home feel inviting. This will help you fill your vacancies faster and attract better tenants who value a well-maintained home.
Whenever you repaint, try to choose neutral hues. This makes it simple for people to see the place they want to design. Additionally, light-neutral hues enlarge, brighten, and open up areas. When in doubt paint it out.
Improve Your Curb Appeal
Potential tenants and buyers decide based on their initial impressions after viewing. This is why property owners who increase curb appeal are more successful at attracting prospects.
You can utilize trees and flowers to enhance curb appeal. They provide color and beauty. Painting the front door in a warm, vibrant color can also help.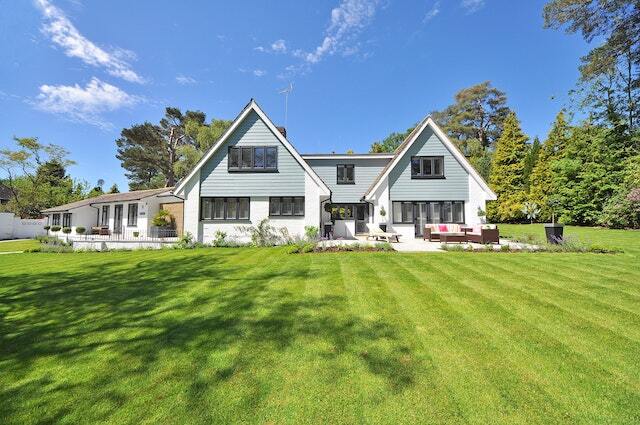 Enhancing lighting on driveways and walkways will also make your properties more desirable. So will ensure everything you see outside is nicely organized. This not only draws in additional prospects but also increases the property's value and your potential profit if you ever decide to sell.
New Flooring
New flooring can be a game changer. Worn carpeting or dirty-looking tile can ruin the feel of a home. Remember light colored carpet makes a room look bigger but it shows dirt more than dark carpet. The trick is to find a balance that works for your specific property and the demographic of your most likely clientele.
There are some great new vinyl and engineered flooring on the market. They have the appearance of hardwood but cost less and are easier to care for. These products do not cost much more than carpets and they last a lot longer. Most are super durable and often repairable if damaged. Tenants prefer these new-engineered floors to carpet. More and more landlords and home flippers are going in the direction of vinyl and engineered flooring.
Good Lighting
The value of lighting is often ignored. The right lighting can help you transform a gloomy and sad apartment into a cheerful modern home. Adding an affordable new fixture or even something as simple as the right light bulbs can transform a room.
Exterior lighting should also be considered. A string of lights in the backyard can make a home appealing to people who enjoy entertaining. Uplighting trees or a walkway can make a big impact. Lighting is quite inexpensive when compared to most home improvements.
Additional Improvement Ideas
There are landlords and home flippers who go that extra mile to figure out other ways to improve a property. Be mindful not to over-improve, however, there are some other renovations you may want to consider. For example, smart home systems with electronic locks are great for both property owners and tenants.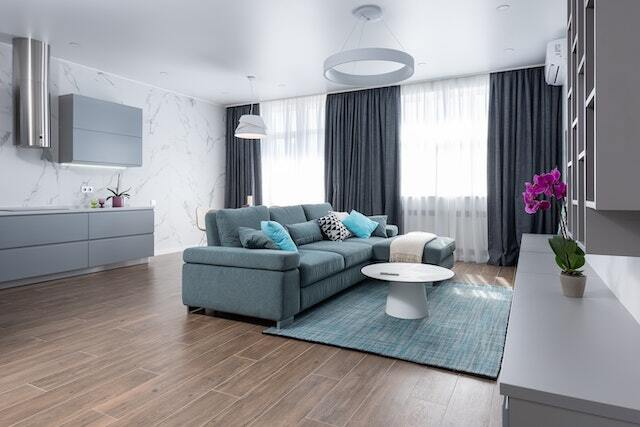 There is a trend towards opening up cramped floorplans. Millennials love an open-floor layout. Fewer walls and lots of open space are the trends. Opening up a floor plan will make a home appear larger and let more light in.
While you are at it, you can make a major influence on how a home feels by installing new windows. In fact, adding energy-efficient, high-quality windows can reduce utility costs, cut down on outside noise and make a home look new again with a bigger brighter feel. The opportunities are endless.
Why Hire Mike Dunfee Group?
One of the best things you can do for your property, the quality of life for your tenant, and your peace of mind is to choose the right property manager. The property, the people, and the paperwork can all be taken care of by the Mike Dunfee Group.
We actively strive to contribute to the communities we serve. We are always working to improve our services and deliver on our promise to you. We at the Mike Dunfee Group appreciate hearing from you if you have any questions.