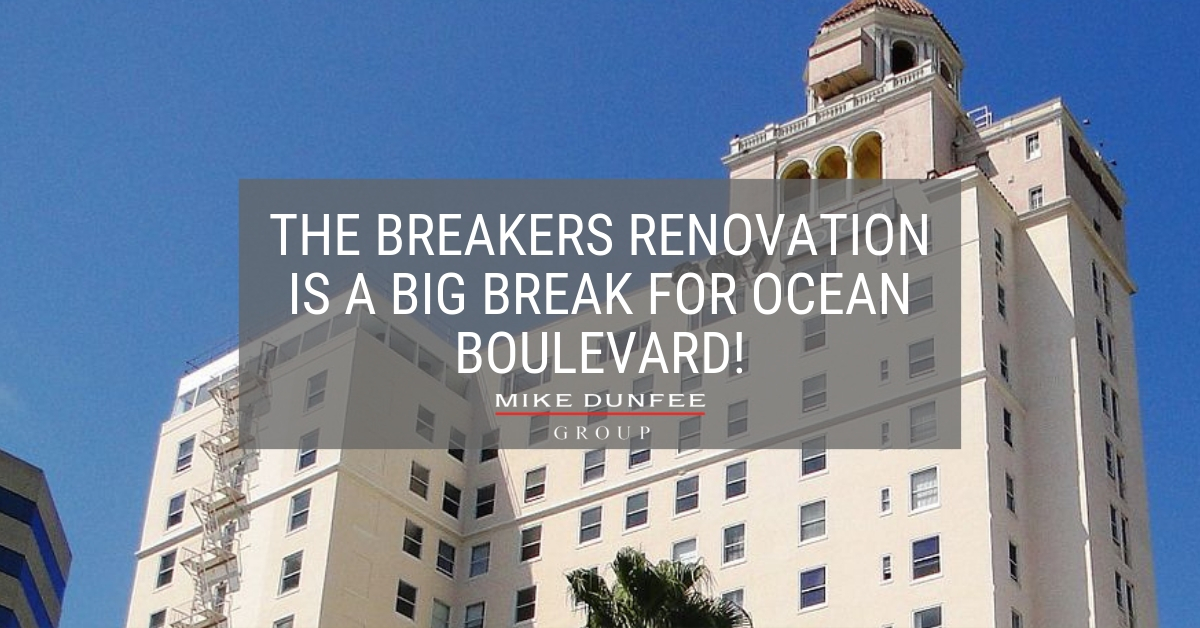 With so many things are changing in Downtown Long Beach and Ocean Boulevard it is easy to miss some key developments. One of the most refreshing and most important transformations along the Ocean corridor is the renovation of The Breakers Hotel.
Earlier this year I wrote about the excitement regarding the purchase of this historic landmark in November of 2017. Now, a year later, we are starting to see some direction of how the new hotel will take shape, and I will say first hand, the anticipation is growing.
With its glamorous and turbulent history, there are few Long Beach landmarks as prominent as The Breakers. Located on Ocean Boulevard next to the Performing Arts Center and Convention Center The Breakers Hotel was home of the Sky Room and owned by Conrad Hilton. It was a known hangout for movie stars like Elizabeth Taylor, Cary Grant, and John Wayne among others. There is a lot of history to this now-shuttered landmark and I recommend learning more about it here, it is well worth the read: https://en.wikipedia.org/wiki/Breakers_Hotel_(Long_Beach,_California)
The Breakers, now owned and under renovation by Pacific6, is headed by John Molina, former CFO of Molina Healthcare. This is a group that knows and appreciates Long Beach. They have other investments in the community. The more I read about the project and their vision for the Breakers the more I approve.
The hotel is slated to re-open in 2020. I'll link to a robust article by the Long Beach Business Journal detailing all the changes and improvements, but here a few of the exciting things they are working on:
New Exterior Elevator
Rooftop Pool
Jazz Club
Restaurant & Bar
Spa & Exercise Facility
Redesign of the historic Sky Room (The name will remain the same)
Expanded rooftop Bar (Formerly Cielo)
185 enlarged hotel rooms with one floor of suites.
https://www.lbbusinessjournal.com/the-breakers-hotel-to-be-reborn-in-2020/?fbclid=IwAR04pJnAGlx7WZlNTQY1esBcgKi5UEcxOm6H80iwh1SXrtFaN82w0ZGkuEs
I can't say enough about the good that can come from this development. The Breakers is among the most prominent spots in downtown, and before these renovations, it had been a sparsely maintained retirement home for years before going dark. To see this gap along our Ocean corridor get filled in is what we needed, but to see it take shape into something so exceptional and with a nod to our rich history is absolutely the best.