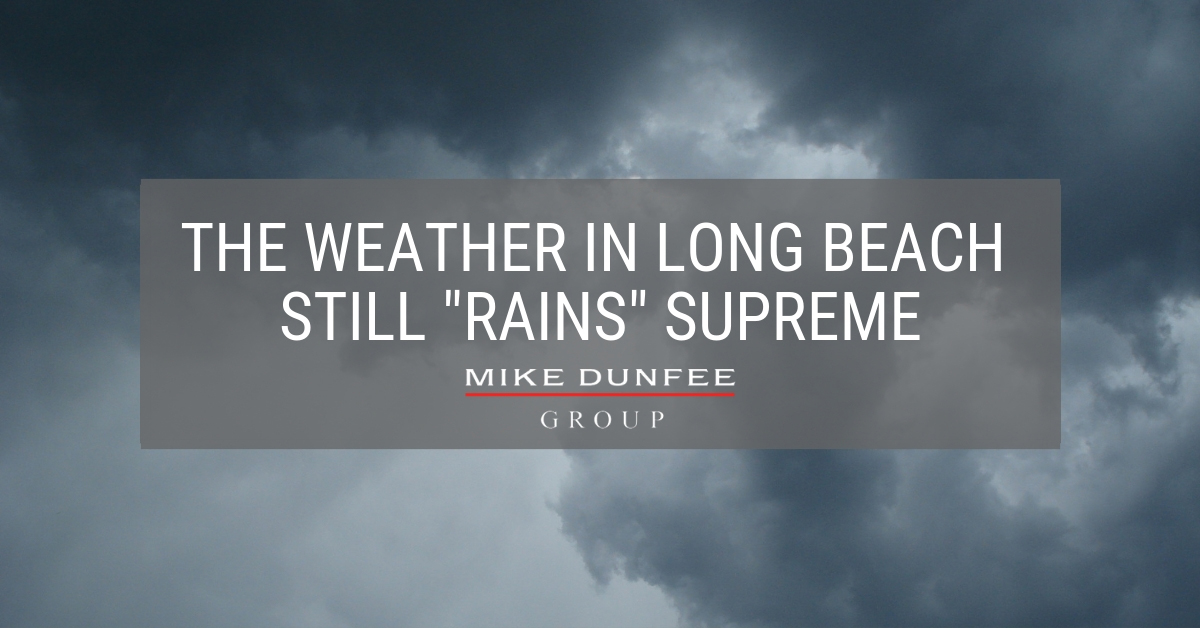 Having recently been named the city with the most days of nice weather in the country by The Washington Post, this recent rainfall seems out of character for Long Beach.
On January 7th, it was reported that Long Beach has received 4.43 inches of rain since October 1st. In comparison, Long Beach had only received .07 inches of rain by January 6th last year. I haven't read any exact numbers about the amount of rainfall that we have received in the past couple of days but I'm sure it's safe to say that the previously measured 4.43 inches of rain has skyrocketed. CBS Los Angeles reported on January 16th that the most recent heavy rain has caused flooding so bad in certain areas of Long Beach and Seal Beach that water-levels are reaching the doorsteps of some beach homes and that certain streets are starting to look more like rivers.
Since Long Beach typically does not get much rain, the occasional rainstorm does have the tendency to catch us off guard. Roads become slicker than expected and debris can cause our drainage systems to clog up which floods roads and walkways where puddles would normally not be an issue. While sandbags do help prevent some of the flooding, it is hard to prevent all the pools of water from forming around Long Beach's condominium communities and the city at large. As a business who sells and manages property in Long Beach and the neighboring areas, we find that leaky roofs to be somewhat common during heavy rainfall (especially when it comes to properties with flat roofing systems).
Leaky roofs, however, are the least of California's worries. Our hearts at the Mike Dunfee Group go out to the victims of the recent California wildfires as they are expected to be hit especially hard by possible mudslides in their area. It is times like these that remind me how thankful and fortunate I am to have a roof over my head.
Even though Long Beach faces a downpour which is set to continue for the next couple of days, I am confident when I say that Long Beach is one of the greatest places to live in the country. While this rainfall is only temporary, Long Beach's diverse living, dining, leisure, and entertainment options are available year-round.
For some more information about the causes and effects of the recent rainfall in Long Beach and the surrounding areas, please check out these articles:
https://losangeles.cbslocal.com/2019/01/16/flooding-long-beach-seal-beach/
https://lbpost.com/news/rain-long-beach-weather-forecast/
https://www.washingtonpost.com/weather/2019/01/15/california-is-facing-back-to-back-storms-with-torrential-rain-multiple-feet-snow/?noredirect=on&utm_term=.a13dce9a3c35