I am pleased to announce that I have officially earned my Residential Management Professional (RMP®) Designation from the National Association of Residential Property Managers (NARPM®). At the moment, there are only three other property managers in the Long Beach/Orange County NARPM® Chapter who possess this professional designation. Of these three other RMP® Designees, only one of them operates out of Long Beach.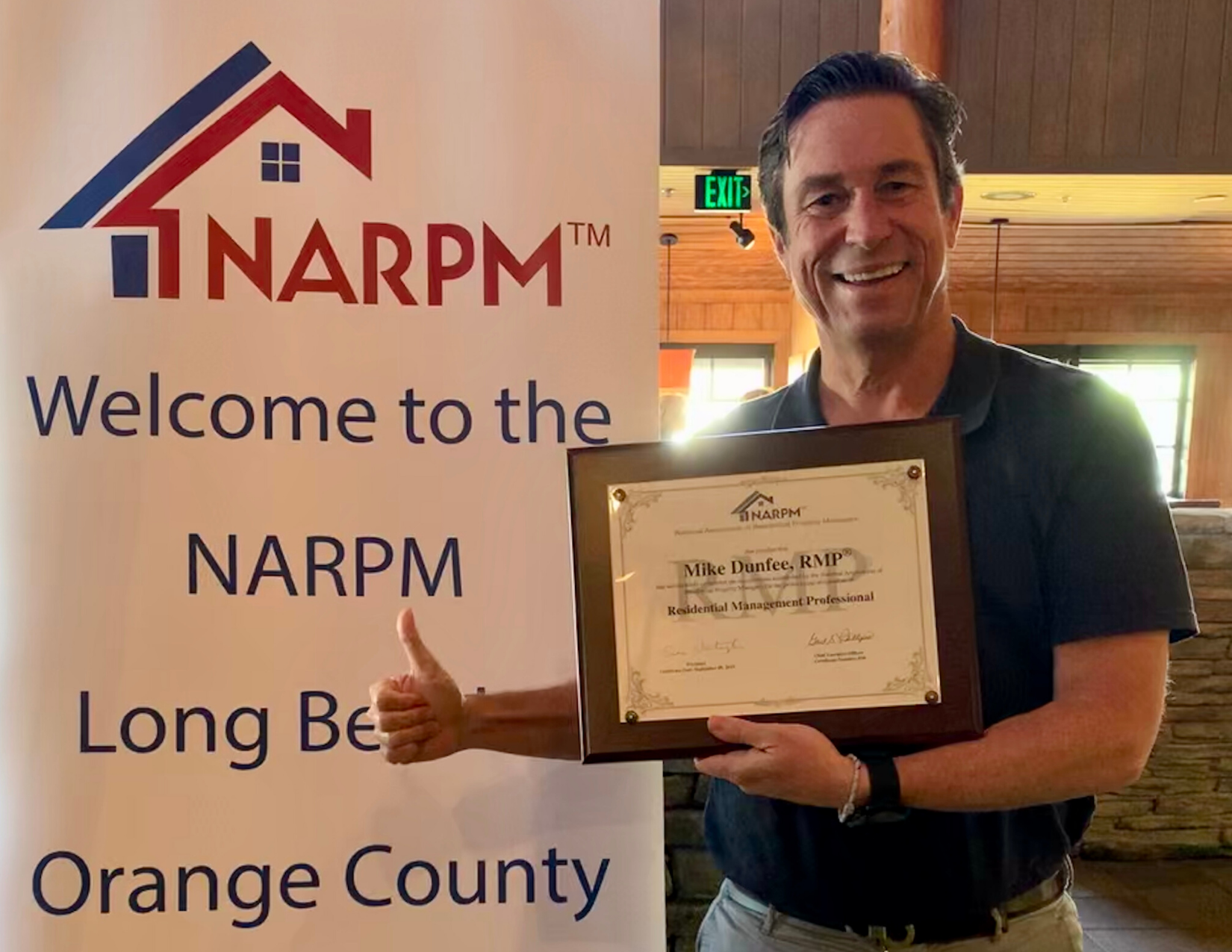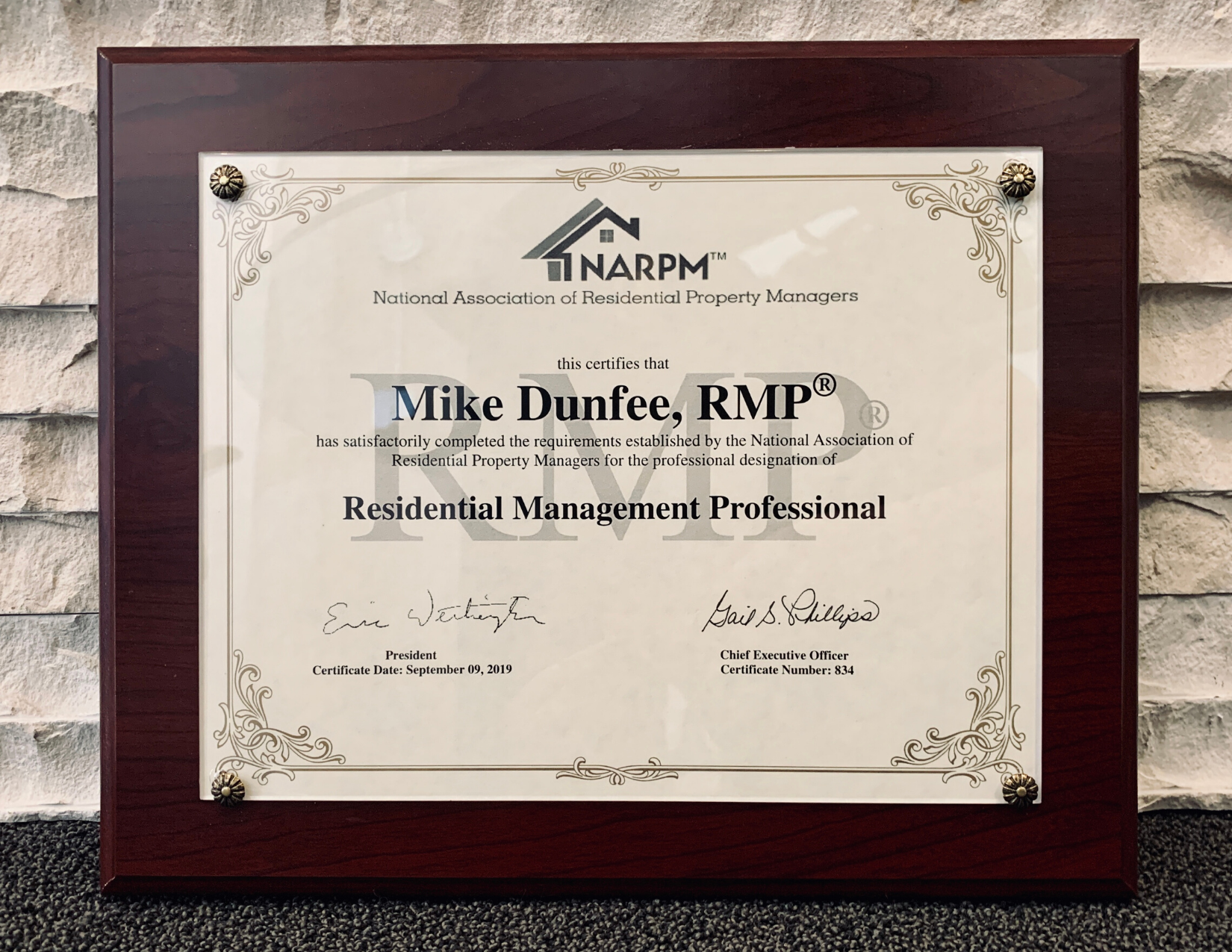 In order to earn my RMP® Designation, I was required to complete and submit a Designation Packet for audit. The components of the Designation Packet included:
An official Copy of my Application
Verification of my good standing in NARPM®
Letters of Recommendation from three (3) clients
Letters of Recommendation from two (2) RMP® or MPM® Designees
Verification of 100-Unit Years* of experience acquired over a minimum of two (2) consecutive years
Verification of two (2) years as a licensed real estate agent
Completion of 18 hours of NARPM® Education Courses**
Attendance at the National Convention or Broker/Owner Conference & Expo, or two (2) NARPM® sanctioned state or regional conferences
Attendance at a NARPM® Ethics Course
Electives (Must be a total of at least 50 points)***
Earning my RMP® Designation is quite an achievement; it took many years of hard-work, dedication, and careful documentation to complete these rigorous qualifications. All of the education courses, conferences, and meetings have increased my understanding of the property management industry. I am looking forward to implementing this newfound knowledge to improve the quality of service for my clients. In the future, I hope to further my education even more by earning my Master Property Manager (MPM®) Designation.
Official NARPM® Website: https://www.narpm.org/
Official Information About the RMP® Designation: http://bit.ly/RMP_NARPM
Long Beach/Orange County NARPM® Chapter Members: http://bit.ly/LB_OC_NARPM_Members
*One Unit Year equals management of one residential unit for one year. Must be currently managing 25 residential units during candidacy period and at the time of receiving the designation.
**Education verification cannot be older than five (5) years prior to the application date.
***Elective points can be earned through attending local NARPM® Chapter meetings (10 Points Maximum), NARPM® State or Regional Conference attendance (10 Points Maximum), Attendance at an educational conference put on by local NARPM® chapters that has attendance over 100 property managers and support staff (10 Points Maximum), Completion of Membership Retention Calls (15 Points Maximum), Attendance at more than one National Convention or Broker/Owner Conference (20 Points Maximum), etc.