Leasing and managing luxury properties requires a different approach than you might take when renting out other properties. At the Mike Dunfee Group, we manage a lot of luxury condos, especially high rises. We have an extensive portfolio of penthouses and beach properties and homes in affluent neighborhoods. Today, we're sharing some of the insight we've learned from doing this over the years. Hopefully, it will help you if you have a luxury investment property on the rental market.
Premium Properties and the Leasing Process
These are unique properties with a discerning and sophisticated clientele. Your prospective tenants are accustomed to the finer things. One of the main differences in the leasing process is that these properties take longer to rent. Fewer people can afford them. So, you'll need to do more marketing and higher quality marketing. Your tenants will likely have agent representation. You'll need to figure out whether you'll pay a commission to these agents or not. It's essential that you respond to all inquiries. There will be fewer leads, so jump right on them, and don't let any get past you. Prepare to have multiple showings with the same prospects. Instead of a lot of people looking at the home once, you'll have just a few people looking at it numerous times before they decide to move forward.
Premium Properties and Tenant Screening
Once you have a prospective tenant, screening can be more complicated. These clients will have complex situations. They are often self-employed, so you'll be looking at tax returns instead of pay-stubs. You'll want higher cash reserves because these properties come with more financial responsibility. Corporate leasing is also common, so make sure you know who is responsible, the corporation or the tenant. In the luxury market, you're more likely to be the target of a sophisticated con person. You have more to lose. Usually, we look to see if the person is lien-able. Look for assets in case you need to pursue a judgment.
Premium Properties and Maintenance
These properties are special because they have more expensive appliances and amenities. There will be delicate flooring. Travertine needs care and so does delicate hardwood. Window coverings, electronics, pools, saunas and, Jacuzzis will all be common in these homes. These are fussier things that will need to be fixed. Troubleshoot, and be ready.
These clients are typically high earners, and they're going to have Type-A personalities. Your tenants may be in many high-pressure situations, and they may have extra stresses that most people don't have. They'll want things to be fixed right away. The house will have to be just right. These tenants are accustomed to the finer things in life, and they expect to get their way. It's a challenge when they don't. You have to be ready to be professional and courteous. Remember that these individuals will likely have easy access to attorneys.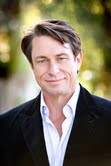 Think about how you will show up to meet with these tenants. Dress professionally, be well groomed, and be professional. If you have a property management business, you won't send out your newest agent to handle a higher end property. You also wouldn't want to send a tired and grumpy person who doesn't provide excellent customer service. These tenants expect to be treated well. They're paying more, and they deserve it.
As long as you remember these are special properties leased by special people, you will be fine. If you have any questions about premium properties, please contact us at the Mike Dunfee Group. We'd love to be your Long Beach property management resource.