Part of being a landlord is assuming a certain amount of tenant risk. Proper screening greatly reduces that risk. Today, we're talking about tenant screening and how it can protect your rental property.
Price Your Property Correctly
Set yourself up for success and price your property right. An overpriced property will only attract the tenants who were turned down everywhere else. Run an accurate ad with a good description and the full rent amount. This immediately screens out people who can't afford the home.
Set Your Standards and Communicate
The cleaner the property, the better luck you'll have finding good tenants. If your property is a mess, your tenants will be a mess. Set standards ahead of time and communicate those to any potential applicants. If your income requirements are at least three times the monthly rent, let them know. Tell them that good credit is also important. A tenant's FICO score is a great predictor of ability to pay on time. If you are open to co-signors, which can be a great tool, have that conversation with prospective tenants. Let them know in advance that you'll be checking for criminal records and cash reserves. Be open about whether you are or are not allowing Section 8.
Applications and the Tenant Credit Check
Use a vetted application and not one that you find on the internet. Find a template from your local real estate board or apartment association. They have great forms that have been reviewed and approved by attorneys. There's also a space for tenants to sign and give permission to run their credit. Never run credit unless you have signed, written permission.
Run a full credit report, and not a discount version. Check for evictions and criminal records. It's also very important that you run the credit yourself. Don't let someone hand you a pre-printed version of their credit report. This is an opportunity for scam artists to change what looks like a credit report, and you don't want to fall for it.
Check Income and Assets
Ask for proof of income, which may be pay stubs or tax returns. Look for evidence that what they tell you about their financial position is true. Check for cash reserves. Look at checking and savings accounts, and whether they have an investment account and other assets. Be sure and get a photo ID as well. You want to be sure the great application you just received was from the person who handed it to you.
Rental History and References
Check references. This can be an easy corner to cut, because you're going to assume that the references won't tell you anything. But, you might find out you have bad phone numbers, or the people you're calling don't know who you're talking about. This will help you complete the full picture.
Make sure the full story makes sense. If there's a red flag or something seems not right, it's probably not right. For example, if someone wants to pay three or six months in advance, I find that to be a huge red flag.

If you're doing this on your own, without a professional property manager, you could be an easier mark for dishonest people. Con artists will prefer to work with an independent landlord rather than a property management company. Be extra careful.
Desperate landlords tend to make bad tenant decisions. If you feel a little desperate, be cautious with your decision.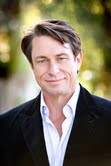 Don't panic. The only thing more expensive than vacancy is a bad tenant.
If you have a question about this topic or any real estate related matter, please contact us at the Mike Dunfee Group. We'd love to be your resource for Long Beach property management.