Not all tenants who sign California lease agreements stay and pay rent until the end. Unpredictable things can get in the way and the tenant may be forced to break a lease agreement.
Now, depending on the reason they have to break the lease, a tenant may or may not be liable for penalties. Not being liable for penalties also means you, as the landlord, can't make any deductions to the tenant's security deposit to try to cover unpaid rent. Learn more about security deposits here.
Here's what a landlord should know if a tenant breaks a lease early:
Unjustified Reasons for Breaking a Lease in California
When your tenant doesn't have a "justified" reason to break their California lease agreement, it means that they are still responsible for honoring their lease agreement. The tenant is obligated to pay their rent for the remainder of the lease in California, whether or not they live there.
The following are examples of insufficient justification to break a lease in California.
Moving to the new home they bought
Moving to upgrade or downgrade their living space
Relocating for school or a new job
Moving in with a significant other
Moving to be closer to family and friends
However compelling or legitimate these reasons may be, the tenant is still on the hook to pay rent until the end of the remaining lease term in California or the landlord has a new tenant in place.
Landlord's Duty to Re-rent in California
After a renter moves out, regardless of the reason, a landlord must make reasonable efforts to re-rent the unit and find a suitable new tenant. (Cal. Civ. Code § 1951.2). This is referred to as the landlord's responsibility to "mitigate damages." The landlord, or their property management team, can't just let the property sit vacant collecting remaining rent from their old tenant for the entire lease term without actively trying to rent it out again.
Additionally, once the landlord finds a new tenant, they are not entitled to collect "double rent" by collecting from both the old tenant and the new tenant at the same time.
Justified Reasons for Breaking a Lease in California
Your tenant has a right to legally terminate a California lease agreement under several scenarios. They are as follows.
1. Your Lease Has an Early Termination Clause
If the landlord creates a lease that has such a clause, the only thing the tenant must do is fulfill all of the requirements to break the lease. And in most cases, early lease termination clauses require California tenants to do two things.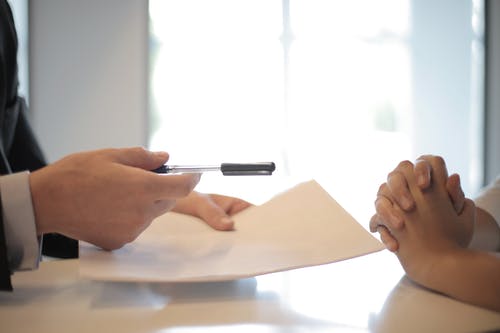 One, the rental agreement clause requires that the tenant pay a fee. While the fee may vary, it's usually the equivalent of two months' rent. A landlord will normally use the fee to re-advertise the unit.
The other thing most landlords put in the clause usually requires to legally break the lease is properly providing the landlord notice. Again, while it may vary, the proper time in advance to provide written notice is usually a month. This allows the landlord sufficient time to find a replacement tenant.
2. The Tenant is Starting Active Military Duty
Has your tenant received deployment- or permanent change of station orders? If so, the Servicemembers Civil Relief Act dictates that they can break a lease early without penalty.
The protection starts from the day the tenant starts active duty and ends thirty to ninety days after they are discharged from uniformed services. And according to the act, only the following armed members qualify.
Armed forces (Air Force, Army, Navy, Coast Guard, and Marine Corps)
National Guard
Naval Militia
State Military Reserve
Besides being an active member, the tenant must also do the following.
Prove that they signed the lease in California prior to starting an active military service
Prove that they intend to stay on active duty for at least the next ninety days
Notify the landlord of their intentions to move out and accompany the written notice with a copy of the deployment letters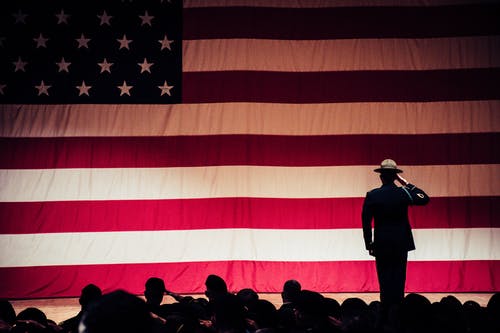 The fixed term lease expires 30 after the next rent period begins after meeting this criterion. At that point, the landlord returns what remains from the California tenant's security deposit and should probably thank them for their service.
3. The Unit is No Longer Habitable
California law requires each landlord to ensure rental properties meet certain minimum habitability codes. If your property doesn't, a court would probably rule that you, the landlord, have "constructively" evicted your tenant, which is different from a formal and legal eviction.
If the court rules this way, your tenant would not have any further rent obligation, meaning they will not be responsible for paying rent until the end of the period.
The following are some of the requirements your California unit must meet. Failure to meet these requirements will make your unit unibhabitable.
Clean and sanitary premises, free from garbage, rubbish, filth, rodents, and vermin
Properly maintained stairways, floors, and railings
Make all necessary repairs and maintenance on electrical, heating, plumbing, and lighting facilities
Availability of hot and cold running water
Adequate number of trash receptacles
Effective waterproofing and weather protection of the roof and exterior walls
Civ. Code § 1941.3 also requires that a rental building meet certain safety standards. Including, operable window security or locking devices, and an operable deadbolt lock on each main swinging entry door.
4. Harassing the Tenant
Your renter has a right to privacy, under (Cal. Civ. Code § 1954), and failure to respect it could give a tenant legal reason to break a lease in California. A landlord can not spy or snoop on their tenants, and the tenant can break the lease if the landlord repeatedly violates this law. The landlord doesn't need to monitor their activity or investigate their personal life. Unless there is an emergency, according to California landlord tenant law, landlords have the responsibility of notifying their tenants 24 hours prior to an entry.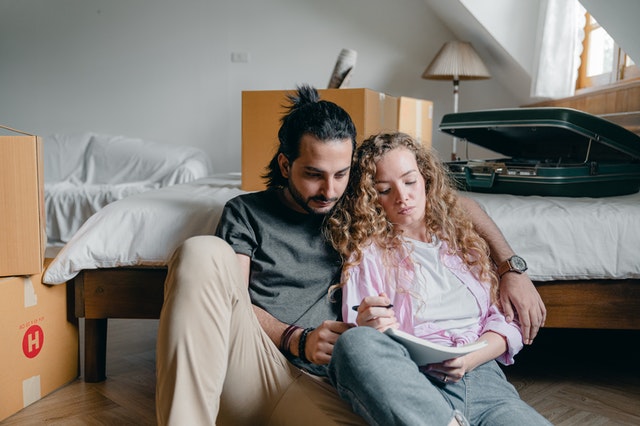 Of course, landlords are responsible for the rental unit and do have the right to reasonable entry with proper legal justification. Some examples of reasonable entry include:
To inspect the unit
Under court orders
In case of an emergency
In case of property abandonment
To show the unit to prospective tenants or buyers
California Civil Code Section 1940.2 makes all forms of landlord harassment illegal. Plus, many local ordinances are even stricter. Landlord harassment is never an appropriate way to get a renter to move out.
The following are examples of landlord harassment.
Repeatedly entering your tenant's unit without permission
Shutting off your tenant's essential utilities
Refusing to perform your maintenance obligations
Locking out your tenant
Serving your tenant an improper notice
Threatening your renter either verbally or physically
Sexually harassing your tenant
5. Your Tenant Is a Victim of Domestic Violence
California allows tenants who've been domestic violence victims-- or tenants with an immediately family member/household member who is a victim of domestic violence-- legal justification to break a rental agreement or lease prematurely. Under California law, Cal. Civ. Code § 1946.7 provides them early lease termination rights if certain conditions are met (such as the tenant securing a temporary restraining order or filed a police report).
In addition, victims have the following special rental provisions.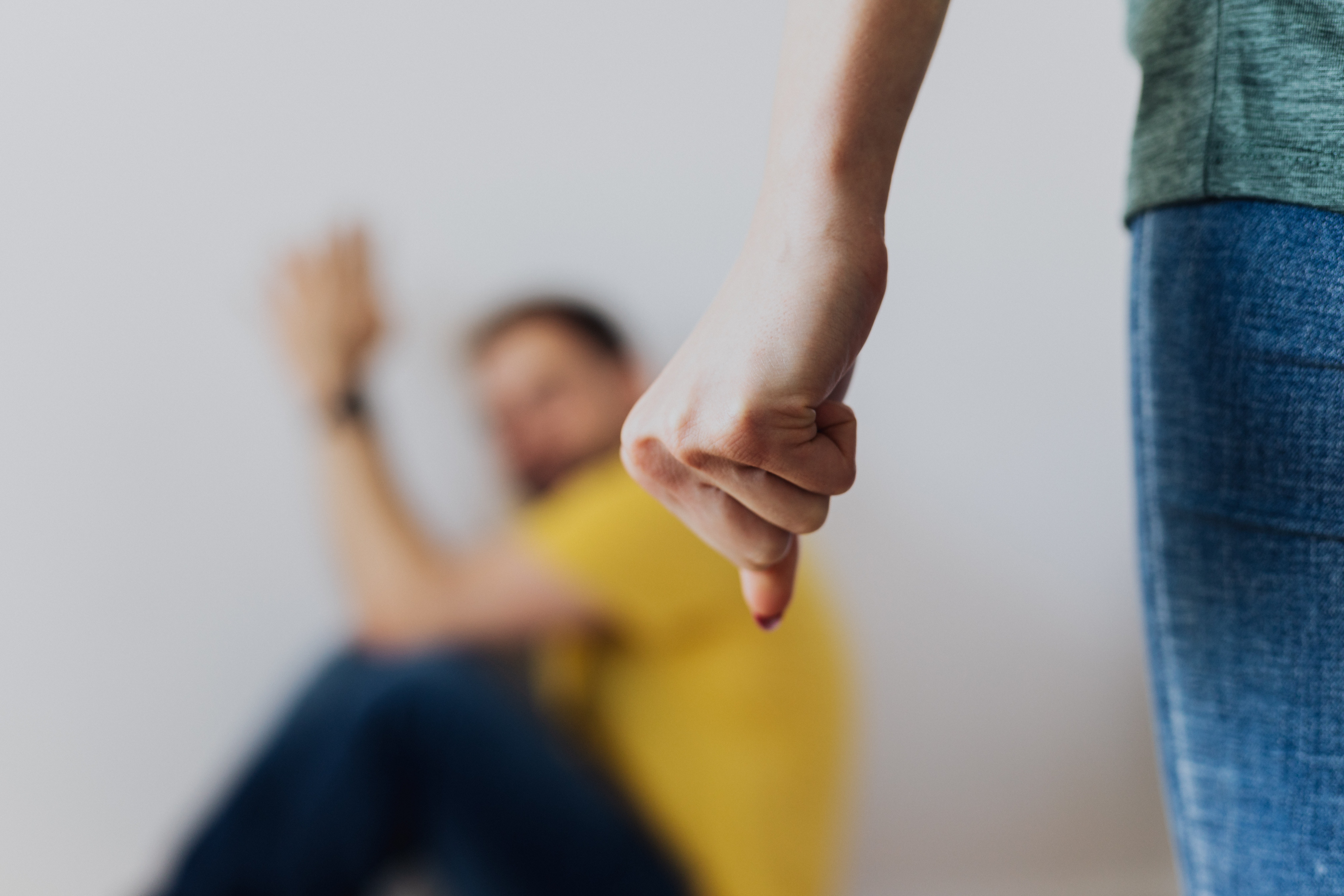 Protection from early termination. It's illegal for landlords to refuse to rent to rental prospects that have been victims.
Change of locks. Landlords have 24 hours to change rental unit locks after being notified by a renter who's been a victim of such violence. If the landlord doesn't, their tenant may then make the changes themselves.
Bottom Line
Understanding the justified and unjustified reasons for breaking a rental lease early will help protect your investment property. If you own a rental property in California, it can seem daunting to need to navigate every intricacy of state and local landlord-tenant law. Not to mention dealing with the ever-increasing expectations of today's tenants.
Feeling confused about what to do? Give Mike Dunfee Group a call! We are an experienced property management company dedicated to protecting your rented premises.
Disclaimer: This blog is only meant to be informative and not a substitute for professional legal advice. Also, certain aspects of the law may change and this content may not be updated at the time you read it. If you need legal advice please do so through an actual attorney specializing in the area of law in question. If you have a question or need help in any aspect of property management, Mike Dunfee Group can help.